USED JAGUAR SALES MIAMI FL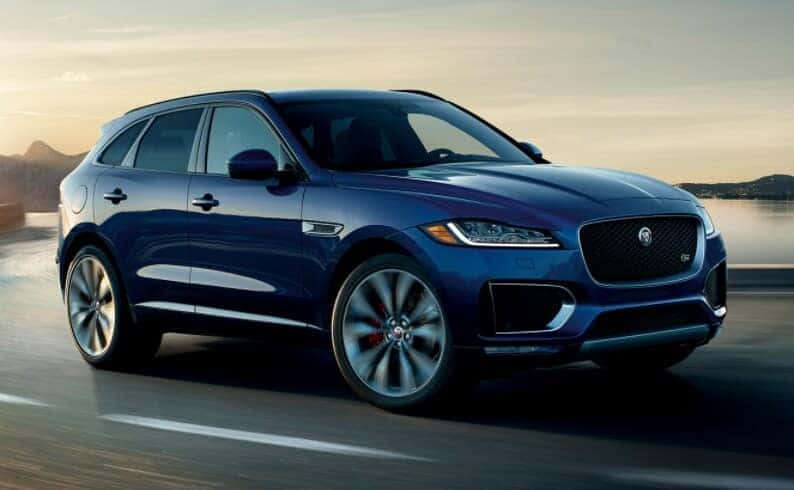 Used Jaguar Sales Miami FL

VIEW USED JAGUAR INVENTORY AT JAGUAR NORTH DADE
Everyone knows that when it comes to getting the best of the best, there is no better option than a Jaguar. Whether it's brand new, or it's used, you can never go wrong when you're behind the wheel of one of these vehicles. What we really want to do today is tell you more about why buying a used Jaguar might be in your best interest. The first reason is easy: they're cheaper! Not only that, but the vehicles we sell at Jaguar North Dade are reliable, which means even though you're paying less money, you can still find a Jaguar that you can love for years to come. It's also a great option if you have a model year, in particular, that you really enjoyed for a specific vehicle. No matter what, at Jaguar North Dade, you'll find the right used option for your needs.
F-PACE
The first of the used models that we have available for you to choose from is F-PACE. These are great SUVs that will make any family that much happier. That's because, not only do you get a powerful and capable engine, but you can find an interior that is comfortable, offering you the best in infotainment. The standard engine that you are likely to find with this option is a 2.0-liter turbocharged 4-cylinder, which can generate 247 horsepower and 269 pound-feet of torque. Some of the standard features that you might find with a used F-PACE include 10-way power front seats, a panoramic roof, Apple CarPlay, Android Auto, power tailgate, and a premium audio system.
F-TYPE
Are you looking for a Jaguar with an extra amount of personality and pep in its step? We know there are a lot of great used models to choose from, but we can't help but be impressed with the F-TYPE. This is the Jaguar for any car enthusiast. That's especially true with the standard engine, which is a turbocharged 2.0-liter inline-4, which can get you around 295 pound-feet of torque and 296 horsepower. An eight-speed automatic transmission comes paired with it. That isn't all that this used model could give you! You'll likely find an active exhaust system, single-zone climate control, automatic emergency braking, road sign recognition, a navigation system, and front and rear parking sensors.
XE

The last used model that we want to turn your attention towards is XE, which offers you a great sedan option that you could never turn your nose up at. Jaguar hasn't skimped at all here, likely getting you a turbocharged 2.0-liter inline-4 engine, which can create 247 horsepower and 269 pound-feet of torque. Some of the standard features with the Jaguar XE include power front seats, LED headlights, dual exhaust, rain sensing wipers, ambient interior lighting, and automatic emergency braking.
USED JAGUAR MODELS AT JAGUAR NORTH DADE

Are you ready to figure out if a used Jaguar is in your future? At Jaguar North Dade, we are positive that we have the options, and the knowledge, to make sure that you get behind the wheel of your perfect fit. There is no wrong decision here, only an opportunity to own the Jaguar of your dreams within a great budget!
MAKE AN INQUIRY