USED JAGUAR F-TYPE FOR SALE MIAMI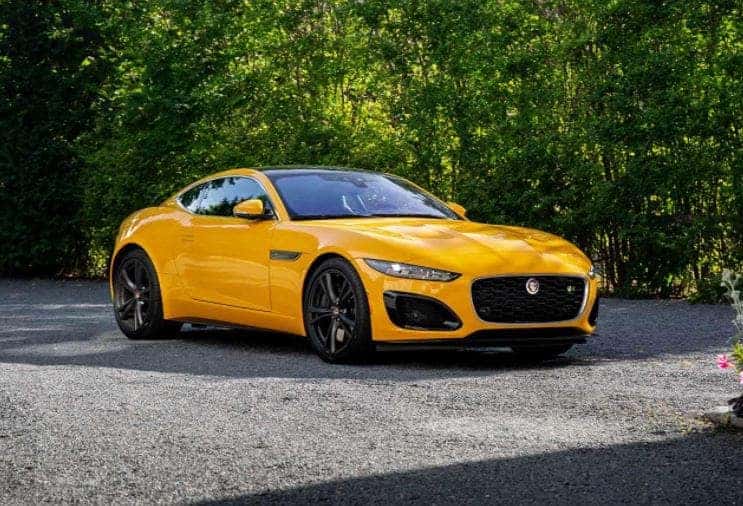 Used Jaguar F-TYPE for Sale Miami
FIND MORE INFORMATION AT JAGUAR NORTH DADE

Are you looking to change your life for the better with a used Jaguar? This is a great way to get behind the wheel of the best brand on the market, and for prices that you can most definitely afford. Today, here at Jaguar North Dade, we want to introduce you to the used Jaguar F-TYPE. This is a vehicle that offers you exterior styling that is impossible to ignore, the latest in technology no matter the model year, a powerful engine underneath the hood, and a kind of reliability that other brands simply don't have. Our goal here today is to discuss some of the models that we have available, and the features that make this the most exciting used vehicle you'll ever encounter. Keep reading down below for more!
WHAT ENGINES COME WITH A USED F-TYPE?

We're here to discuss some of the different engines that you might be able to find when you choose a Jaguar F-TYPE. This is a model that is sure to come with all of the power and capability that you search for when you choose a Jaguar. All of these engines, no matter which one you find, come with an eight-speed automatic transmission. One of the more common engines is a turbocharged 2.0-liter 4-cylinder, which outputs 296 horsepower and 295 pound-feet of torque. Another great one that we hope you'll experience is a supercharged 3.0-liter V6, producing 340 horsepower and 332 pound-feet of torque. The very last engine that we are going to tell you about is a supercharged 5.0-liter V8. Here you'll get up to 502 pound-feet of torque and 550 horsepower.
WHAT FEATURES CAN I FIND WITH A USED JAGUAR F-TYPE?

While power is most definitely important, that doesn't quite tell you the full story of what this Jaguar could potentially give you. This is also a vehicle that comes with plenty of comfort and technology, no matter which trim you buy. Some of the usual suspects with standard features include an active exhaust system, LED headlights, a 10-inch infotainment touchscreen, a Meridian sound system, Bluetooth, 12-way power-adjustable seating, climate control, and navigation. Other features that you could potentially find include leather upholstery, a convertible body style, a heated steering wheel, heated/cooled seating, carbon-ceramic brakes, and a heated windshield.
WHAT KIND OF SAFETY DOES THIS JAGUAR OFFER?

To make a vehicle well-rounded, it needs more than power and comfort. You also have to get safety technology that will ensure you and your passengers are kept safe at every turn. That's why you'll love features like driver-attention monitor, automatic emergency braking, front and rear parking sensors, lane-keeping assistance, road-sign recognition, and an adaptive speed limiter. A few optional features that you could potentially find include rear cross-traffic alert and blind-spot monitoring.
USED JAGUAR F-TYPE FOR SALE MIAMI

Now that you've learned more about the Jaguar F-TYPE, it's time to see what kind of options we have available on our lot! We have a great selection of Certified Pre-Owned models throughout, along with trims like R-Dynamic, P340, R, and SVR. No matter what you want, we're here to help you make that final decision!
MAKE AN INQUIRY