USED JAGUAR E-PACE FOR SALE MIAMI FL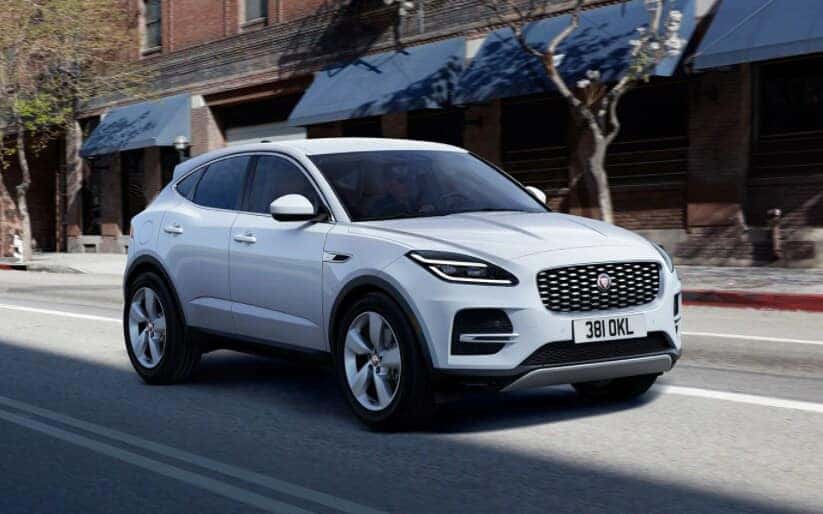 Used Jaguar E-Pace for Sale Miami FL

GET MORE INFORMATION AT JAGUAR NORTH DADE

Whenever you start to search for your next vehicle, we always recommend that people consider the used inventory that we have available at our dealership. All of these used Jaguar models come with the kind of power and style you've been searching for. In this case, we want you to take some time to look more closely at the used Jaguar E-Pace. This is an SUV that has all of the luxury necessary to make your life that much better. You'll find head-turning design, plenty of standard features, a reliable engine underneath the hood, and even off-roading capabilities that you might not expect from a luxury vehicle. Our goal here today is to bring you some of the most impressive information about what you might get with a used E-Pace. Keep reading down below for more on this used Jaguar!
WHAT ENGINE MIGHT I GET WITH A USED E-PACE?

To get a full picture of what you'll be dealing with if you choose a used Jaguar E-Pace, we want to look at some of the options you might be able to find on our lot. The first thing to note is that most Jaguar E-Pace models come with a turbocharged 2.0-liter inline-4 engine. However, the amount of power you get could vary depending on the trim that you find. The lower level trims will get you around 246 horsepower and 269 pound-feet of torque. The higher, more performance-oriented models, get 296 horsepower and 295 pound-feet of torque. Paired with this engine is a nine-speed automatic transmission, along with standard all-wheel drive. No matter the weather, a used E-Pace has your back.
WHAT FEATURES CAN I FIND WITH A USED E-PACE?

After digging deeper into the power of the E-Pace, we also want to check out some of the features that you could potentially find with your model. Many of the top features include rain-sensing wipers, LED headlights, push-button start, a 10-inch Touch Pro infotainment system, Apple CarPlay, Android Auto, auto-dimming, heated power mirrors, a 6-speaker sound system, and leather seating. Other features that you might possibly find include Activity Key, head-up display, a heated steering wheel, a Wi-Fi hotspot, navigation, a heated windshield, 14-way memory front seats, a 12-speaker Meridian sound system, and heated front and rear seats.
WHAT DOES A USED JAGUAR E-PACE DO FOR SAFETY?

When it comes to safety, most of the Jaguar E-Pace models you come across will have the features you want that enable you and your passengers to stay safe. Some of the common safety equipment includes All Surface Progress Control, torque vectoring, automatic emergency braking, rear parking aids, hill-launch assist, driver monitor, lane-keep assist, and front and rear parking aids. Other features you could possibly find include high-speed emergency braking, a 360-degree parking aid, adaptive cruise control, and blind-spot assist.
USED JAGUAR E-PACE AT JAGUAR NORTH DADE

Now that you've learned about the possibilities that a used Jaguar E-Pace can offer you, we hope you'll stop by Jaguar North Dade! At our dealership, we work hard to give our customers the options they need to make the best decision for their needs. No matter what, we'll be here to offer you the best service and advice around.
MAKE AN INQUIRY