TOP ACCESSORIES FOR YOUR I-PACE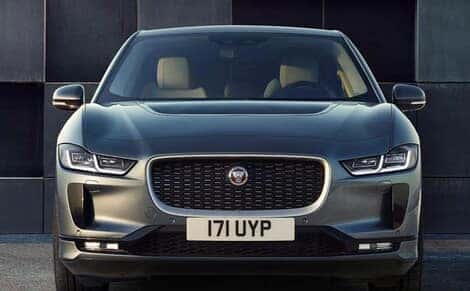 Top Accessories for your Jaguar I-Pace
BY JAGUAR NORTH DADE
Jaguars are some of the most luxurious on the planet, and the Jaguar I-Pace certainly tops the list of luxurious and roomy vehicles. While the I-pace already comes with a ton of fun features, there are just as many accessories that you can deck out this fantastic vehicle with. Need more exterior styling and accessories or maybe more interior storage? They're available for the I-Pace! Perhaps you need a little extra towing power. You can get that as well. Of course, the best place to get all of these features is right here at Jaguar North Dade! In this article, we will go over the most popular exterior and interior accessories for the Jaguar so you can pick out the ones that are best for you!
EXTERIOR ACCESSORIES
There are a ton of luxury and protection items available for the outside of your Jaguar. Say you need some protection for your mirror. Then go with the exclusive mirror cover. Perhaps you need something to protect your precious I-Pace from the rain or attacks on your bumper. Well, Jaguar offers both an all-weather car cover and a bumper protector. Below are some of the most popular exterior accessories that you can get right here at Jaguar North Dade.
License Plate Frame
Carbon Fiber Grille Surround
Mirror Cover
Mirror Cover Kit
All-Weather Car Cover
Bumper Protector
Mudflaps
INTERIOR ACCESSORIES
The interior of your I-Pace is where you're going to spend most of your time, so why not have all the latest equipment! Want to protect your floors in style? The I-Pace has luxury floor mats available! Want to protect your seats from spillage? Then get the protective second-row seat cover. There are even technology upgrades such as the iPhone connect and charge dock and a click and go system. Do you have pets? Jaguar offers you a pet access ramp and a foldable pet carrier. No matter what you're looking for, we've got it here at Jaguar North Dade.
Luxury Carpet Mats
Sport Pedal Kit
Flexible Luggage Retainer
Protective Second Row Seat Cover
iPhone Connect and Charge Dock
Panoramic Roof Sunshade
Pet Access Ramp
Foldable Pet Carrier
CARRYING AND TOWING ACCESSORIES
Heading out for an extended vacation and need a little extra towing capability? Well, the I-Pace has several accessories to help you with precisely that. Want to go out mountain biking and need a place to put your bike? Go with the wheel-mounted roof cycle carrier. Perhaps you need more space for all you're stuff? Well, Jaguar offers a roof box for all your carrying needs. Need more? Check below for everything that the I-Pace delivers.
Roof Cross Bars
Wheel Mounted Roof Cycle Carrier
Aqua Sport Carrier
Ski Bag
Ratchet Strap
Roof Box
Universal Lift and Load System
WHEEL AND WHEEL ACCESSORIES
Ever wanted to deck out your wheels? Jaguar offers you several accessories for your wheels, as well as a few wheel upgrades. Want alloy wheels? Go for it! They're available in sterling silver or gloss black. Are you going on a winter skiing trip? There are a few snow tires options so you can get the best traction. You can also get opportunities such as styled valve caps and Jaguar logo wheel nuts for further styling. Whatever you want, we have it here at Jaguar North Dade!
18″, 20″, 22″ Alloy Wheels
Snow Traction System
Styled Valve Caps
Jaguar Logo Wheel Nuts
Wheel Center Badge
Tire Pressure Gauge
Car Care
WHERE TO GET ALL THE LATEST I-PACE ACCESSORIES NEAR MIAMI
Do any of these accessories catch your eye? Head down to Jaguar North Dade and browse our parts department for all the latest accessories! We want you to deck out your I-Pace to your specifications, so if you can't make it down to the dealership, be sure to check out our complete parts department right here on our website! If you're in the market for a new I-Pace, check out our entire inventory either in our showroom or on our website! We can't wait to serve you here at Jaguar North Dade.
MAKE AN INQUIRY