POWER AND HANDLING OF THE JAGUAR F-PACE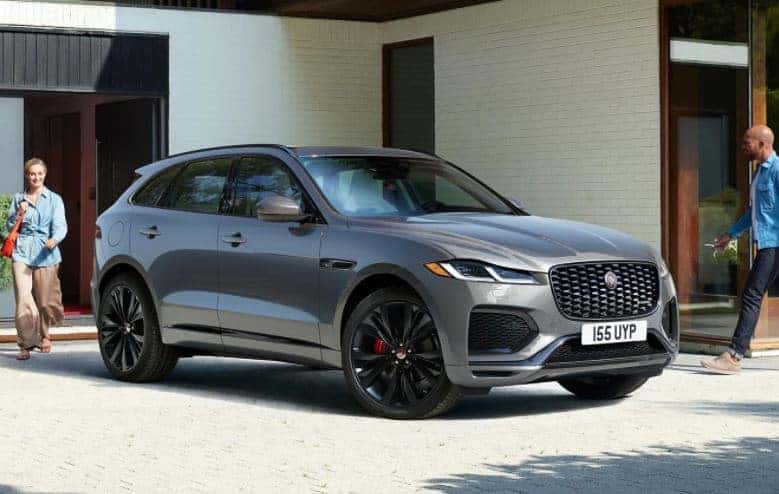 Power and Handling of the Jaguar F-PACE
FIND OUT MORE ABOUT THE JAGUAR F-PACE AT JAGUAR NORTH DADE
Everyone knows that if you want a vehicle that is really going to make an impression, then you need a Jaguar. That's because these are vehicles that are not just beautiful to look at, but always impressive to drive. At Jaguar North Dade, we are going to be discussing the kind of power and handling that you can expect to utilize when you get behind the wheel of the Jaguar F-PACE. There will always be more reasons to love a Jaguar, but today we want to focus on the engines underneath the hood, and the technology that will always leave you feeling impressed and breathless. Keep reading down below for everything the F-PACE has to offer you in terms of power.
WHAT ENGINES COME WITH THE F-PACE?

Jaguar understands that to keep up with the competition and surpass them, customers need options. That's why you will be able to choose between four engine configurations with the F-PACE. The very first engine that we are taking a closer look at is a 2.0-liter turbo inline-4. Here you will be able to get up to 246 horsepower and 269 pound-feet of torque. The next engine we're looking at comes in two different configurations and is a supercharged/turbocharged 3.0-liter inline-6. Here you can get up to 335 horsepower and 354 pound-feet of torque with the S 340 model. Or, if you get R Dynamic S 400, you'll get those numbers bumped up to 395 horsepower and 406 pound-feet of torque. The final engine is a 5.0-liter supercharged V8, outputting 516 pound-feet of torque and 550 horsepower.
WHAT OTHER ELEMENTS HELP THE F-PACE HANDLE?

The Jaguar F-PACE is about more than just the engines, but the features and systems that really help control everything that this vehicle is capable of. One thing we especially want to mention are the selectable drive modes, which give you the ability to really customize every drive depending on your own needs, or what you're getting ready to handle. You'll even get adaptive dampers to really make use of the system and offer more handling and ride comfort. Beyond that, Jaguar has done a lot of work to ensure that this is a vehicle that you will always be able to control, with handling that is not difficult, but comfortable.
JAGUAR F-PACE INVENTORY AT JAGUAR NORTH DADE
Are you looking for a vehicle that can keep up with all of the power and handling you want to take advantage of? While there are many options on the market, none of them can compare to what you will find when you choose the Jaguar F-PACE. Stop by Jaguar North Dade, and you'll be able to check out our full inventory of models that will really get you behind the wheel of your perfect match.
MAKE AN INQUIRY