NEW FOR THE 2022 JAGUAR I-PACE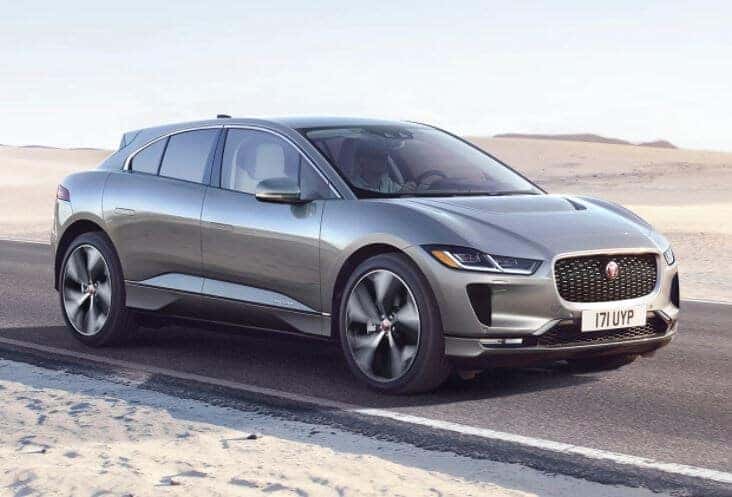 New for the 2022 Jaguar I-PACE
GET MORE INFO AT JAGUAR NORTH DADE
Jaguar always manages to shock and awe us, year in and year out. That's why it should be no surprise at all that they are officially announcing the first all-electric performance SUV from a premium manufacturer. This SUV is the 2022 Jaguar I-PACE, which comes into this model year with quicker charging capability, an intuitive infotainment system, and all of the driving capabilities you want out of a premium vehicle. What we're telling you is that this is an SUV that comes with all of the latest technologies and software systems, to ensure that you are getting the best experience around. Today we are going to be focusing on this SUV, and everything that it can offer you. Are you ready to learn more? Keep reading down below for what the 2022 I-PACE can get you!
CAN YOU TELL ME ABOUT I-PACE'S DESIGN?
There are many intricacies and details associated with the Jaguar I-PACE, which means that the 2022 model has a lot to live up to. And it takes that challenge with ease. This is a SUV that delivers more technology than ever before, including a Pivi Pro infotainment system that comes with simplified menus, Apple CarPlay, Android Auto, Bluetooth, and even EV navigation to show available charging stations. You'll even be able to find the most optimum charges in the area that you're driving in! Other important design qualities include a new Atlas Grey grille tip finish, which helps complement the Bright Pack option. There's also a Black Pack option to consider to really feel like you're driving a shadow.
WHAT ABOUT STANDARD TECHNOLOGY?
You'll find a lot of technology placed with the Jaguar I-PACE. This is a vehicle that constantly keeps you informed, no matter what. You'll be able to find 16-way heated and cooled powered Windsor leather front seats, auto high beam assist, a powered tailgate, and premium LED headlights. There's even an available 3D surround camera, which offers you a 360-degree view of the surrounding areas, along with ClearSight to improve vision of the road behind you. We also want to mention the 16-speaker Meridian sound system, head-up display, adaptive cruise control, clear exit monitor, lane keep assist, emergency braking, driver condition monitor, and blind spot assist.
CAN YOU TELL ME MORE ABOUT THE ELECTRIC CAPABILITIES?
We know that many people are concerned about charging capabilities while they're on the road. Which is why the I-PACE has charging cable locks that go into place as soon as the vehicle is locked. You can also utilize Eco Mode to help preserve range, which reduces energy depletion, and encourages a driving style that is more efficient. Even changes to the cabin temperature and air recirculation go into play to make sure that you are getting everything out of your charge, no matter where you are.
2022 JAGUAR I-PACE AT JAGUAR NORTH DADE
There's nothing better than getting behind the wheel of a Jaguar. Check out our new inventory, and you'll be able to find the model that best suits your needs, no matter what. We hope to see you at Jaguar North Dade today. We'll be here to help you out!
MAKE AN INQUIRY