JAGUAR SOFTWARE UPDATE FAQS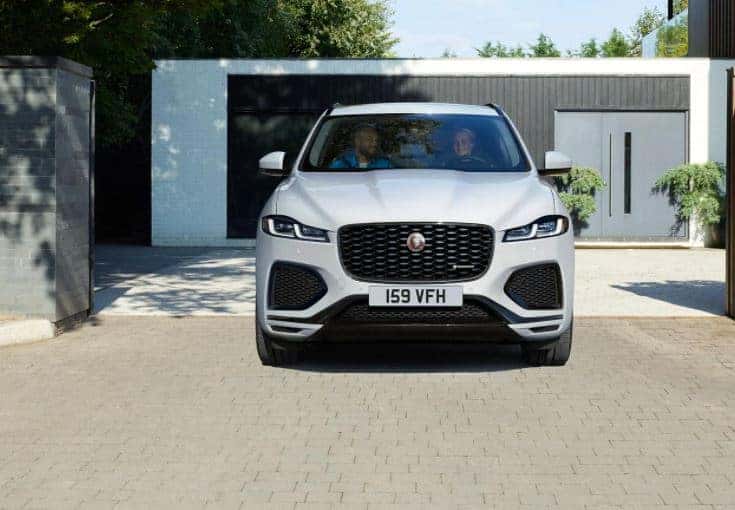 Jaguar Software Update FAQs
LEARN MORE ABOUT THE SOFTWARE JAGUAR HAS TO OFFER
When it comes to keeping a vehicle updated, it's about far more than just simply having the correct parts replaced. You also need to make sure that the computers inside of your Jaguar have all of the latest software updated and ready to go. We are here to help you figure out more about these software updates, and even answer some of your important questions. At Jaguar North Dade, you deserve to be kept informed and in the loop, no matter what. You are a valued customer, and whether you have bought a vehicle with us yet or not, we are still going to be with you every step of the way. Keep reading down below to learn more about the software updates that come with Jaguar models!
WHAT ARE THE BENEFITS OF UPDATING THE SOFTWARE?
One of the most important questions that will often be asked is why bother updating at all? What does it do for me? When you keep your Jaguar up to date, you are being given an easy way to keep your vehicle in excellent shape and condition without having to constantly schedule appointments to have Jaguar technicians help you out. You'll be able to further optimize the different vehicle systems, especially when it comes to infotainment systems. Stay up to date, and your Jaguar will run as good as it is able.
WHAT KIND OF SOFTWARE CAN BE UPDATED?
Now that you know some of the benefits, it's important to go over the software that can be updated. Perhaps the two biggest systems include infotainment and Telematics Module. However, when you get an electric Jaguar, you will also be updating the Battery Energy Control Module. No matter your reasons, as you can tell, updates can really improve your entire Jaguar model.
HOW OFTEN DO THESE UPDATES OCCUR?
There is no set date or time for these updates to happen. The best thing we can say is that they happen periodically, as soon as any type of need arises. This could mean that something in the software needs to be fixed, or they are ready to unveil the latest edition of one of these systems. Beyond that, there is no specific release.
CAN YOU TURN SOFTWARE UPDATES OFF?
The short answer is, yes! You can turn off software updates in the Settings menu that is located within the Software Updates section. If you end up turning on Software Updates, you will also be accepting the terms and conditions to activate this specific feature.
SOFTWARE UPDATES AT JAGUAR NORTH DADE
Are you looking for extra help when it comes to software updates? At Jaguar North Dade, our technicians know everything there is to know about Jaguar models. That's why we want you to schedule service if you ever need extra help when it comes to this issue. We are here to help, no matter what that includes.
MAKE AN INQUIRY