Jaguar Genuine Parts Miami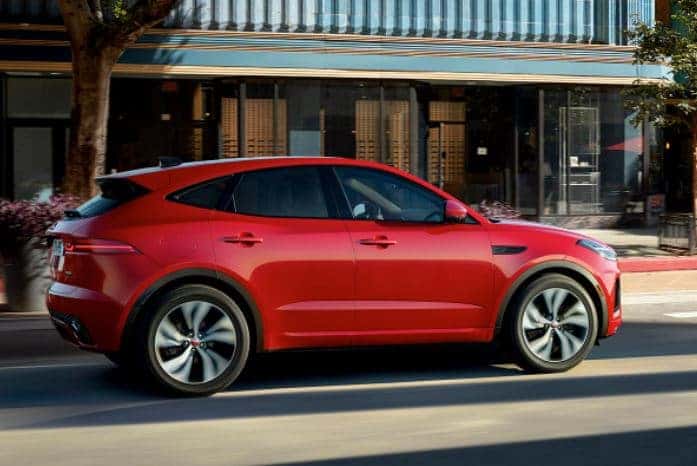 Jaguar Genuine Parts Miami
Schedule Service Appointment near me
When you own any kind of vehicle, something you might be considering is the maintenance that you'll eventually have done on it in the years to come. Some people choose to go aftermarket, but we're here to give you the cautionary tale of why you should always be choosing Jaguar Genuine Parts for all of your Jaguar's needs that might arise in the future. We are here to help our customers, and one thing is for certain, if you want reliability, you'll go for the Genuine Parts that you can actually trust to fix the issue. Are you interested in learning more about Jaguar Genuine Parts and how they can make your Jaguar's life that much better? Keep reading down below where we explore more about these parts, and why you should be choosing them over aftermarket options.
What are Jaguar Genuine Parts?
To begin, we want to make sure that you understand what we're talking about when we say Jaguar Genuine Parts. Some might assume these are simply replicas being used to replace other parts on your Jaguar. We're here to tell you that these Genuine Parts are created from the original plans, and built using the exact tools that were used in order to make the Jaguar that you're driving around in. This means that when these parts are used to replace the old ones, they are exactly the same, ensuring that the entire machine continues to function as it should without any issue. Jaguar Genuine Parts really does mean genuine, and if you want the exact same part used on your Jaguar, then this is the only real option for you.
Why choose Genuine Parts over aftermarket?
While this should be fairly obvious to most of you, we just want to drive home the point that if you are looking for reliability and quality assurance, Genuine Parts are for you. Aftermarket parts usually have varying degrees of quality, which, while it might work in a pinch, likely will not last, forcing you to replace the part all over again. Another mark against it is the overwhelming selection that might make selecting the right part harder than ever, not to mention the fact that many aftermarket parts are not sold with a warranty. Meanwhile, Genuine Parts will have the exact part you're looking for, and they even come with a warranty for more guarantees than an aftermarket part would offer.
How can Jaguar North Dade help me?
When you choose our service center, you'll be able to have true certified Jaguar professionals install these Genuine Parts onto your vehicle with ease. They will make sure that everything is installed correctly, and you'll even get a 12-month warranty on all of the parts that are used to replace the old ones. Not to mention everything is that much easier since all of the parts will fit perfectly the first time. No matter what you need, our technicians can assist you throughout the process.
Service My Jaguar at Jaguar North Dade
Now that you know more about Jaguar Genuine Parts, and why you should always choose them for your Jaguar, we hope that you will schedule a service appointment at Jaguar North Dade. We'll be there to help you get the right part of your vehicle's needs, and install the part without any hassle. You'll be back on the road in no time at all!