Jaguar F-Pace Service Schedule Miami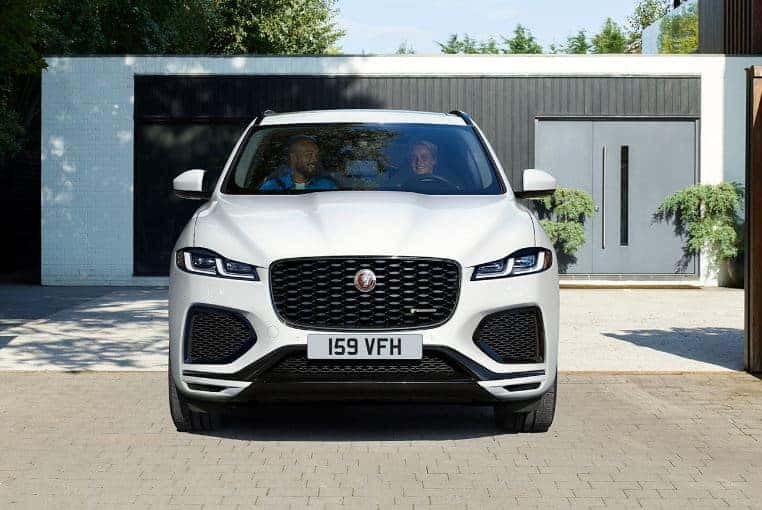 Jaguar F-Pace Service Schedule Miami
Schedule service appointment near me
We all deserve to own a vehicle that we know is going to last, and when you get behind the wheel of a Jaguar F-Pace model, that is a reality for your life. However, when you own a vehicle, no matter how well made it is, you still need to take the steps to ensure that it can last for years to come. Today, here at Jaguar North Dade, we want to discuss some of the scheduled maintenance that we are recommending for our customers and their F-Pace models. This is going to vary drastically from person to person, but it's still important that you learn more about how to take care of your stylish and powerful vehicle. When you choose Jaguar North Dade, you get the expertise and knowledge you need to make the best decisions for your life. Keep reading to find out more about this maintenance schedule.
4,000 miles
When we are discussing regular maintenance, the first interval we are discussing with you today for your F-Pace is what should be happening around every 4,000 miles. This is when you should be having your tires rotated to help make sure they are wearing evenly, and you should also have the engine oil changed, along with the air filter. We also believe our service professionals should be able to look around and search out potential signs of leaks, or even additional wear and tear that shouldn't normally be there.
32,000 miles
The next jump we're making in this suggested maintenance schedule is 32,000 miles. Beyond keeping up with maintenance every 4,000 miles, we also encourage you to come back when you hit 32,000 miles. Here you should have things inspected like the transmission, battery levels, cooling system, and the exhaust system. Beyond that, you should have the fluids looked at and topped off, as they make sure that everything runs smoothly, no matter where you are headed.
80,000 miles
The final interval we want to mention today for your F-Pace is what should be happening at 80,000 miles. At this service, along with things like rotating your tires, changing the oil, replacing the filters, you should also have all of the fluid levels checked, along with getting everything underneath the hood inspected. This should be a thorough job, and the certified techs at our service center will do a reliable job.
Jaguar EliteCare
One of the additional ways that you can get the care you need for your vehicle is through Jaguar EliteCare. Every new Jaguar model comes with factory recommended scheduled maintenance for 5 years, or up to 60,000 miles. Cutting edge equipment will be able to diagnose any problems, keep your Jaguar up to date, and make sure that everything is taken care of with Jaguar-approved parts. Jaguar knows how to take care of its customers.
Schedule Service at Jaguar North Dade
Is your Jaguar F-Pace ready to get started on its scheduled maintenance routine? Then we are recommending you schedule an appointment today so we can get started, and keep you on track in the future. Our service center is run by knowledgeable professionals who are ready to make sure that you and your vehicle are able to get back on the road sooner rather than later.