JAGUAR F-PACE ACCESSORIES FOR SALE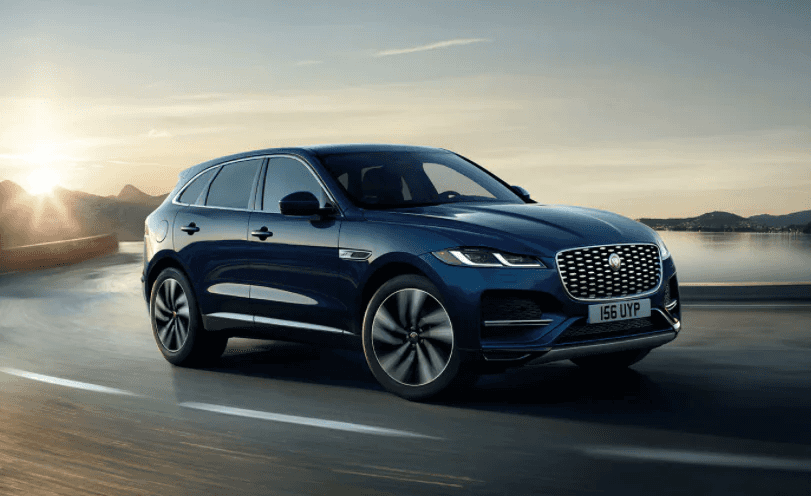 Jaguar F-Pace Accessories for Sale
BROUGHT TO YOU BY JAGUAR NORTH DADE
Let's just say, when it comes to really wanting to customize and equip your Jaguar, there is no better way than with accessories. You'll be able to create a vehicle that meets all of your specifications and needs, whatever those might be. We are here today to go over some of the top available accessories that you might be interested in adding to your F-Pace model! This is really just scratching the surface of what Jaguar has available. Whether you want to update the exterior to something that better suits your personality, or you're interested in adding specific things for carrying and towing for your outdoor needs, the Jaguar F-Pace has the accessories necessary to live your life with ease and style. Keep reading down below to find out more about these accessories!
EXTERIOR STYLING
The first thing we want to start with is the first thing you see when you look at a vehicle: the exterior. Here you will be able to add in body moulding, bumper protection, side steps, and you can even update the grille to better match your needs. This is a really good way to make an immediate impact, and you won't even have to add that many new accessories! The whole point here is to make a statement, and to even make your life a little easier. For anyone who doesn't have a garage, you might also consider getting the car cover, which is an excellent way to preserve your Jaguar.
Deployable side step components
Fixed side steps
Gloss black grille
Carbon fiber mirror cover kit
Side power vent – Gloss Black
Mudflaps
All-weather car cover
Bumper protector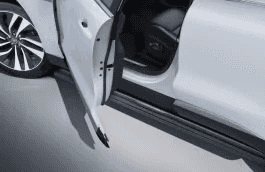 INTERIOR STYLING
Let's just say, if you had any reservations about the number of accessories that you could choose from, that should go away when you see what you can do to the interior of your F-Pace. Whether you want to focus on protecting your interior with rubber mats, luggage retention nets, or a protective second-row seat cover, or whether you want to focus in on specific pet products, one thing is true: the F-Pace is here to give you exactly what you need. You'll even be able to find illuminated sill plates, gearshift paddles, and a multi-function steering wheel.
Luxury carpet mats
Sill treadplates – illuminated
Gearshift paddles
Rotary shifter
R-Sport branded multi-function steering wheel
Activity key
Central armrest cooler/warmer
iPad holder
Bulb kit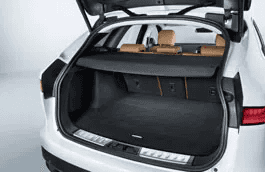 CARRYING & TOWING
Are you a person who spends a lot of time outdoors? Are you looking for ways to make your F-Pace better able to help you along with those journeys? We know that it's hard to find something that can really do it all, but with all of the accessories available with F-Pace, you'll be able to have a vehicle that can carry and tow exactly what you need. You can add on roof crossbars, an aqua sports carrier, a roof box, and other accessories that better utilize the space that is given to you with this SUV. No matter what you need, you'll be in good hands when you choose Jaguar, and the F-Pace.
Roof crossbars
Wheel-mounted roof cycle carrier
Aqua sports carrier
Roof box
Ski bag
Towing module
Towing receiver
Tow strap
F-PACE ACCESSORIES AT JAGUAR NORTH DADE
Now that you've learned more about the available accessories with the Jaguar F-Pace, it's time to figure out which ones you want to add on! Here at our service center, we would love to order the kinds of parts and accessories that you need to make your life easier, and your F-Pace as stylish as ever. Stop by today, give us a call, and even schedule a service appointment so we can help you install the new accessories!
MAKE AN INQUIRY