JAGUAR EXTERIOR CAR CARE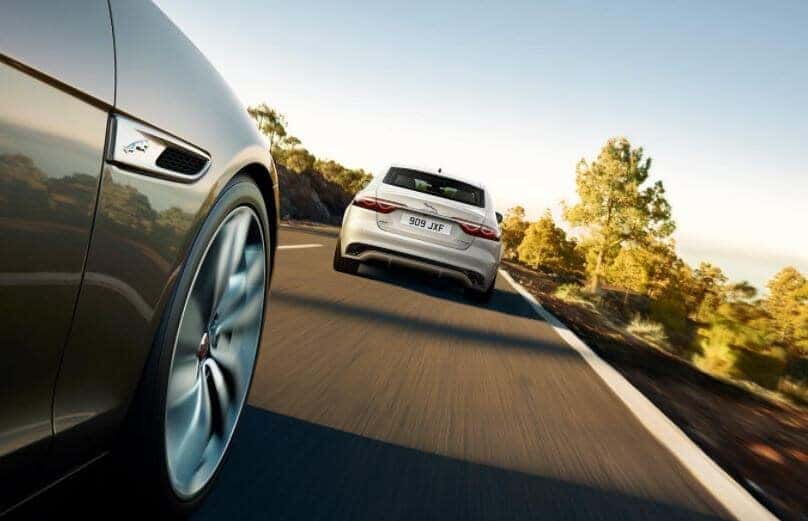 Jaguar Exterior Car Care
BROUGHT TO YOU BY JAGUAR NORTH DADE
Owning a car is about much more than just paying money towards it every month, or picking the right one at the dealership. Vehicles require constant maintenance and care in order to last as long as you want to own them, which is why we want to spend time not only reminding you about the importance of regular maintenance, but about the necessity of exterior car care. Jaguars are stylish and luxurious vehicles, and we all know that you want to keep yours that way. Today we will be discussing some of the most important car care tips that you can utilize to ensure that the exterior of your Jaguar continues to shine for years to come. Car care is necessary, and we are here to hopefully simplify it as much as possible.
WASH REGULARLY
One of the very best things you can do for your vehicle is to give it a proper wash fairly regularly. This is because as you drive your vehicle, and it's out in the environment, it begins to pick up dirt, grime, and other environmental materials that could end up dulling out the paint the longer it sits there. By washing your vehicle, you are working hard to preserve the paint, and just keep a fresh looking vehicle that people might mistake for being brand new. There's nothing better than driving around in a shiny ride.
vWAX SEMI-ANNUALLY
Protecting the exterior of your Jaguar from the elements is a hard thing to accomplish. Even with a regular car wash, you could still experience times in which your car seems to be growing more and more dull. To counteract that to the best of your abilities, we highly suggest waxing your car at least two times a year. This not only adds a layer of protection, but it can bring back some of the original shine that might have begun to fade.
ONLY USE AUTO PRODUCTS
While it might be tempting to use regular cleaning products that you have around your house on your vehicle: don't. These products could permanently damage the paint, leading to costly repairs that no one wants to deal with. The better option is to invest in automotive products that help ensure that the paint isn't scratched, and no harsh chemicals are used against the paint. This is a quick and easy way to perverse your vehicle.
KEEP JAGUAR COVERED
The best way to protect your Jaguar is to keep it out of direct sunlight. Whether you have a garage, or a car cover, the more it is away from that harsh sun the better news for the paint. Sun is damaging, and the shade offers protection that nothing else can match.
SCHEDULE SERVICE AT JAGUAR NORTH DADE
Now that you've learned a few good ways to keep your Jaguar looking shiny and new, it's time to see if there's anything we can do to assist you! At Jaguar North Dade, we have an excellent service center filled with trained professionals that would love to help you out. Schedule service with us today and we'll make sure your Jaguar stays in excellent condition.
MAKE AN INQUIRY