Jaguar EV Home Charging Tips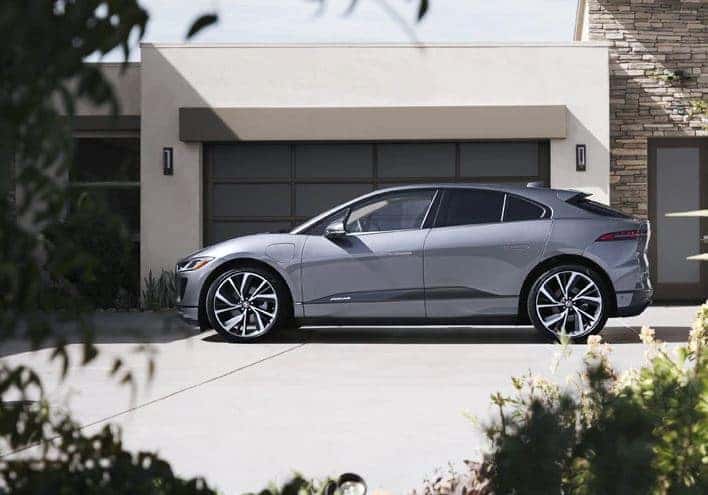 Jaguar EV Home Charging Tips
Buy a Jaguar EV near me
We all know that when it comes to electric vehicles, charging can be something that we don't know as well as other aspects of a vehicle. That's because many of us are used to gasoline vehicles, where we have to stop at the gas station and pay more money than we really ever want to. Today at Jaguar North Dade, we are focused on telling you more about home charging, which will absolutely revolutionize your life, and the convenience of going to work every single day. Everything's better when you choose a Jaguar electric vehicle, and with more information on home charging, and how the system works, we know you will be more excited than ever before about the electric lineup here at Jaguar. Keep reading down below to find out more information!
Charge overnight
One of the best things that you gain when you get home charging for your electric vehicle is the perk of waking up to a Jaguar that is at 100% charge. This means, as soon as you need to go anywhere, you already know that you won't have to make any stops, since you're already juiced up and ready to go. Who knew that eventually, we'd get to a point where you could plug in your vehicle just like you do your cell phone, and get the same kind of reliability out of both? We also recommend using the Level 2, 240-volt home-charger for this, as it can really boost how quickly this charge happens. Either way, waking up to a car that you don't have to worry about stopping at a gas station for is the kind of luxury we need.
Save money
You might not have initially considered this aspect of things, but when you are dealing with a plug-in electric vehicle, you are paying significantly less money to keep it running than the internal combustion counterpart. That's because gas prices fluctuate rapidly, and you can never exactly just do it at home by plugging in. Whereas with an electric Jaguar, you can reduce costs by charging at home, and you don't even need to necessarily worry about public charge points, though those are usually less than gas, too.
Use your smartphone
To make sure that you stay in touch with your vehicle, and the charging that it's doing, we recommend using a smartphone app to keep track! Not only will you have the ability to activate the charging of your vehicle once it's plugged in, but you can deactivate it, too, just through your phone. That means, no matter where you are, you can keep track of the charging habits that you're going through, and make it a part of your daily routine.
Buy an electric Jaguar at Jaguar North Dade
After learning more about the benefits of home charging, and some tips that we have with it, we hope you are seriously considering getting behind the wheel of a Jaguar EV. These are models that you will always be able to rely on, and thanks to home charging, you can not only save money, but have very real convenience that can save time that you can be doing other things. Stop by Jaguar North Dade today!