Jaguar EV Charging FAQs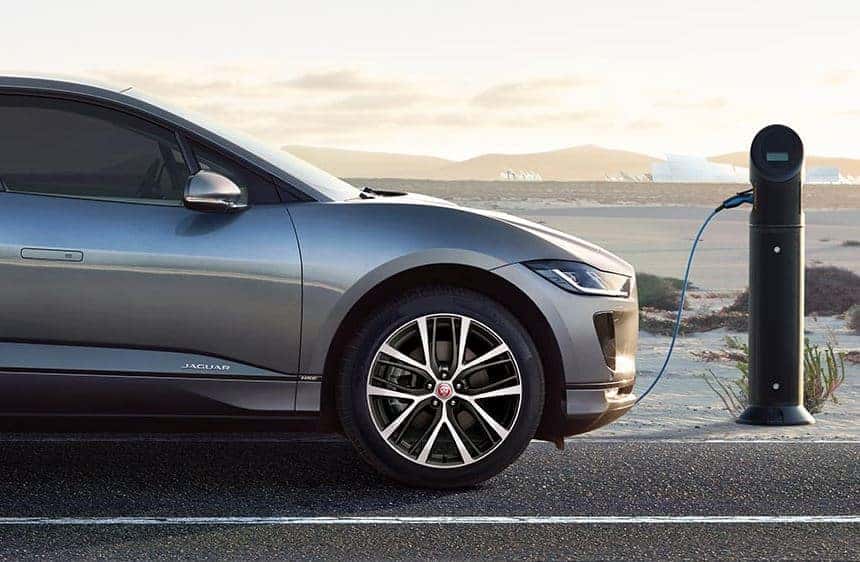 Jaguar EV Charging FAQs
Buy a New Jaguar near me
We all know that when it comes to electric vehicles, many of us are still trying to wrap our heads around what these vehicles can offer us. We're so used to driving around in gasoline vehicles that any alternative seems fairly foreign and completely new. Our goal here today is to share with you some of the commonly asked questions in regards to charging a Jaguar electric vehicle, and then answer those questions for you. You'll be able to learn all of the information you need to immediately make the best decisions for your life in terms of the next vehicle you get behind the wheel of. It's always important to stay informed, and when you choose Jaguar North Dade, you are getting a dealership that really does care about your needs at every turn. Keep reading down below to find out more!
How are electric vehicles charged?
The first question people are usually asking is how can you even charge an electric vehicle. The battery for the Jaguar I-PACE is located right behind the front wheel arch, which you are simply free to leave once it is plugged in. This Jaguar will stop charging once it reaches the full charge. The I-PACE comes with an 11 kW single-phrase AC on-board charger, which you can use to fully recharge overnight. What this means is, it's easy to charge, whether you're at home, or you're on the road.
How do I find charging stations?
One common thing that people are always discussing is the convenience of charging when on the road, and worries that perhaps they won't be able to find a place to top off their charge so they can be on their way. It's pretty easy to find a charging station, especially as you can just use the I-PACE in-car navigation, which will pop up the nearest charging station for you to utilize. There's also a remote app that can find charging stations before you even hit the road, which is perfect for planning out trips.
Can you explain the DC charging time?
We know it can be a little odd to hear something like the fact that you can get to 80% on a DC charge in so little time, but not a full charge in just a little bit longer. The basic answer is chemistry and physics. The battery is having exterior forces changing it so it can better suit you, but that doesn't mean it can magically perform a full recharge in no time at all. However, Jaguar has designed a Charging Management System that helps to boost the performance and life of your I-PACE's battery.
How long can electric vehicles be left without charging?
The last most common question we get is how long can the I-PACE be left to hang around without it needing to be charged. This is especially important for anyone going away on a trip. Our answer to you is that an I-PACE can be left unattended for at least six months, though we highly recommend plugging it in at least once a month. The battery management system has been created to use very little energy.
Buy Jaguar I-PACE at Jaguar North Dade
As you can tell by the questions we've answered, Jaguar has thought about everything when it comes to keeping you and your I-PACE on the road. Nothing is more important to all of us here at Jaguar North Dade than getting you all of the information you need so you can lead your life with ease. Stop by our dealership today and you too can own the latest electric vehicle from Jaguar.