Benefits of Buying a Jaguar EV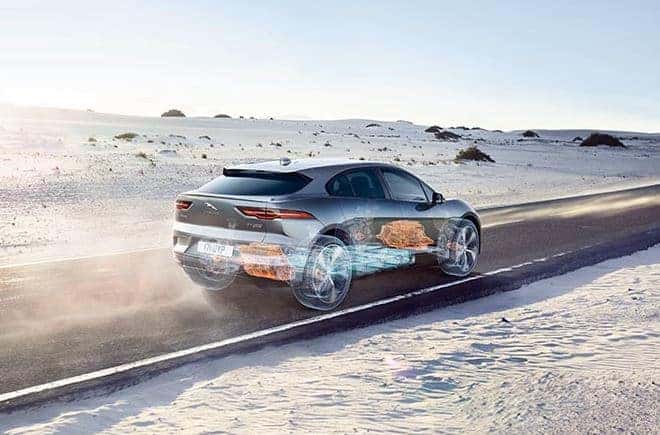 Benefits of Buying a Jaguar EV
Buy New Jaguar near me
Are you interested in finding out why buying an electric Jaguar might be in your best interest? We know that many people are curious about electric vehicles these days, especially as they become more and more popular across the board. We're here today to show off why getting a Jaguar EV, such as the I-Pace, can transform your life for the better at every step of the way. The first thing we'll have to do is go through some of the top benefits themselves and maybe explain more about the I-Pace and how it can fit seamlessly into your life. We know that there are many things to consider when you are buying your next vehicle, but we are also aware of the fact that you need the information in the first place to even make that final decision. Continue reading down below to find out more!
Zero tailpipe emissions
The first major benefit that we are introducing you to for the electric vehicle lineup we have is the fact that you will be producing zero tailpipe emissions. Unlike gas models, electric cars are considered clean energy, so no matter where you are headed with your 234 miles of range per charge, there is no need to refuel at any point. More and more renewable energy is being added to the grid every single year, which means the I-PACE especially will only further be integrated as the years go on.
Convenience
There are many different perks when you are driving around in an electric vehicle. Some people might not immediately consider it, but in many cities across the country, people who drive an electric vehicle get to choose a different lane to use while on the highway, which could reduce the traffic you are dealing with. Another perk that offers you more convenience is parking in spaces that are restricted to other kinds of vehicles. These parking spots are usually closer to the entrance, with some even providing charging stations.
Incentives
Another reason to consider getting a Jaguar I-PACE comes in the form of the government giving some added incentives. Electric vehicles qualify for things like tax credits, which immediately lowers the cost of entry that many people tend to complain about when it comes to an electric vehicle. However, you could also get other incentives from businesses and local authorities, although those will always vary.
Running costs
We all know that the price of gas can fluctuate wildly, and when it does, that puts more pressure on your wallet and the cost of living. Electricity, in comparison, is a relatively low cast, which means that recharging purely electric vehicles is much less expensive than other means. They also happen to be less expensive to maintain, thanks to fewer moving parts to deal with as opposed to the combustion engine.
Buy Jaguar I-PACE at Jaguar North Dade
As you can see, there are many different benefits to buying an electric vehicle from Jaguar. The I-PACE is an excellent option for anyone who wants Jaguar luxury and electric capability. There is nothing to lose, only more added features to gain. So, choose Jaguar North Dade, and let us help you out!