2023 Jaguar F-Type Miami FL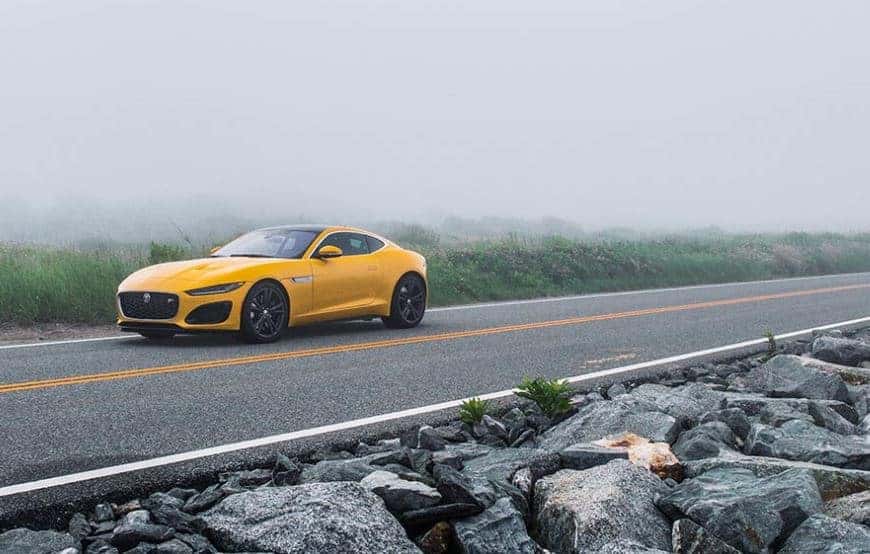 2023 Jaguar F-Type Miami FL
Buy a New Jaguar near me
True style and luxury is hard to find in the automotive world, with everyone claiming that they have the best thing. We know for a fact that the 2023 Jaguar F-Type has all of the power and fun that you want out of a vehicle, while never compromising on things like luxury and style. Let's just say, should you get behind the wheel of a new F-Type, you will never blend in ever again. A few minor adjustments have been made to optional features in the 2023 model year, with all of the driver appeal, body styles, engines, and available drivetrains staying the same as they have in the previous model years. The point of the 2023 model year is just to perfect what is already perfect. We understand it's a tough task, but the designers at Jaguar are always up for a challenge. To gain more information on this sports care, we recommend you continue reading below!
What engines power the Jaguar F-Type?
The first stop on our way to fully understanding the Jaguar F-Type is to find out what engines are available for you to choose from. Both of the engines that we'll be discussing come paired with an eight-speed automatic transmission. The base engine works with standard rear-wheel drive and available all-wheel drive, while the higher option only runs with all-wheel drive. This base engine is a supercharged 5.0-liter V8, which can get you around 428 pound-feet of torque and 444 horsepower. The other option here is the R model's supercharged 5.0-liter V8, which boosts those numbers to 575 horsepower and 516 pound-feet of torque. What we're saying is, you will be able to get all of the power and maneuverability you have been looking for, without sacrificing anything. Let's just agree that Jaguar hit it out of the park with this model, and you need to get behind the wheel of one today.
What features come with the 2023 Jaguar F-Type?
Even with a closer look at the power of this Jaguar, that doesn't tell you the full story of what you will be able to gain. We want to make sure you understand everything there is to offer, especially all of the features. Some of the most common standard features include automatic high beams, LED headlights, single-zone automatic climate control, a leather-wrapped steering wheel, a 10.1-inch touchscreen, a 10-speaker audio system, Apple CarPlay, Android Auto, Bluetooth, navigation, rain-sensing wipers, and a 12.3-inch configurable digital driver information display. Optional features for the F-Type include a heated steering wheel, 12-way power-adjustable seats, premium paint, Wi-Fi, a 900-watt Meridian surround-sound system, heated seating, a heated windshield, simulated suede upholstery, and memory settings for the steering wheel and side mirrors.
What does the Jaguar F-Type have for safety?
It wouldn't be a full review on the F-Type without checking out the safety that you can gain. Don't worry, Jaguar isn't about to let you down here. You will be able to find standard safety features like a driving mode for slipper conditions, automatic emergency braking, forward collision warning, front and rear parking sensors, and lane-keeping assistance. You can even add on blind-spot monitoring, and rear cross-traffic alert. No matter what, the F-Type is prepared to give you the information you need to make the best decisions while driving.
2023 Jaguar F-Type at Jaguar North Dade
After going through all of the information, we thoroughly believe that the 2023 Jaguar F-Type is the kind of sports car you have been waiting for. Whether it's the powerful lineup of engines, the very best in technology, or the reliable safety, there is no weak spot to be had. That's why we are asking you to stop by Jaguar North Dade so you can check out our full inventory of F-Type models!