2022 JAGUAR I-PACE MIAMI FL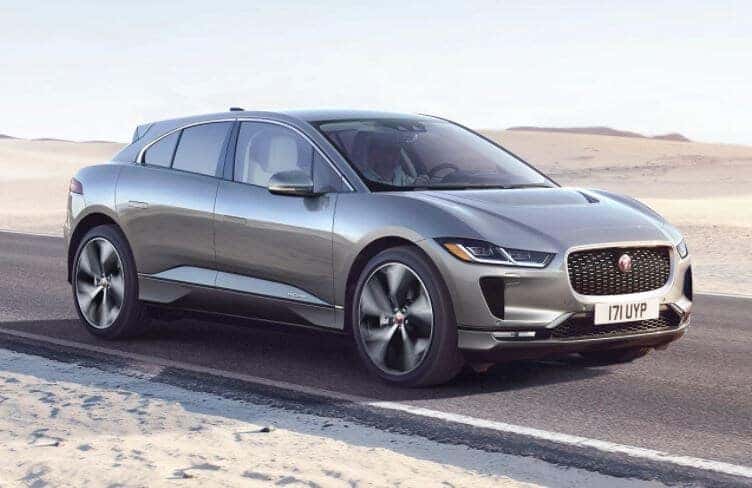 2022 Jaguar I-Pace Miami FL
GET ALL OF THE LATEST AT JAGUAR NORTH DADE
When it comes to true luxury, you will find nothing better in the automotive world than the 2022 Jaguar I-Pace. This is an all-electric luxury crossover SUV, working overtime to get you all of the capability, style, and technology you need to really enjoy every single moment of your life. In the 2022 model year, you'll find a faster onboard charger, an upgraded infotainment system, the classic Jaguar styling, and all of the driving dynamics that you need to love this vehicle. We are here today to give you all of the latest on what this machine can offer you. Jaguar has continued to improve their vehicles, year in and year out, and with those improvements is a simple fact that you should enjoy your SUV. You will do exactly that when you get behind the wheel of the Jaguar I-Pace. Ready to find out more? Keep reading down below to get all of the latest on what the I-Pace can offer this model year.
WHAT IS THE POWERTRAIN FOR THE I-PACE?
One of the biggest reasons why people keep coming back to the I-Pace is everything it offers in the engine department of things. This is a crossover SUV that comes with two permanent magnet electric motors, and a 90-kWh lithium-ion battery pack. You will be able to output as much as 512 pound-feet of torque and 394 horsepower when you choose to drive around in this Jaguar. Those are absolutely monster numbers, especially when helped along by standard all-wheel drive. We also need to make sure we mention the fact that you can get up to 234 miles of range every single full charge. One of the biggest changes that have been made is that you can now fully charge your I-Pace in just under nine hours now, as opposed to what was previously 13 hours. When you use the DC faster charger, you can get enough charge to keep driving in just 15 minutes.
WHAT STANDARD FEATURES WILL I FIND WITH THE JAGUAR I-PACE?
While the power and capability is something to behold, that isn't the only thing you'll be impressed by with the 2022 I-Pace. This is also an SUV that comes with all of the features you've been looking for. Standard features include a 17-speaker Meridian surround-sound system, 20-inch alloy wheels, five USB ports, a fixed panoramic roof, Apple CarPlay, Android Auto, keyless entry and start, rain-sensing windshield wipers, navigation, dual-zone automatic climate control, heated rear seats, and leather upholstery. However, you can also add in some factory options! Consider getting a hands-free tailgate, quad-zone automatic climate control, the Cold Climate package, a panoramic sunroof shade, Wi-Fi, wireless charging, and fog lights.
WHAT SAFETY IS AVAILABLE WITH THE 2022 I-PACE?
We understand that style is vital. But we also know that you want to drive around in something that you can rely on. That's why we're so impressed by the safety features you can get with the 2022 I-Pace. Some of the standard ones include a head-up display, automatic emergency braking, automatic high beams, lane-keeping assist, steering assistance, blind-spot monitoring, and adaptive cruise control. Factory options here include a 360-degree camera system, front and rear parking sensors, and adaptive surface response.
2022 JAGUAR I-PACE AT JAGUAR NORTH DADE
As we've already mentioned, the 2022 I-Pace really is the perfect crossover SUV. From the powerful electric motors to all of the safety, you will never feel better than when you are behind the wheel of this vehicle. We hope you'll stop by Jaguar North Dade today to check out all of the models that we have to choose from.
MAKE AN INQUIRY