2021 JAGUAR XF MIAMI FL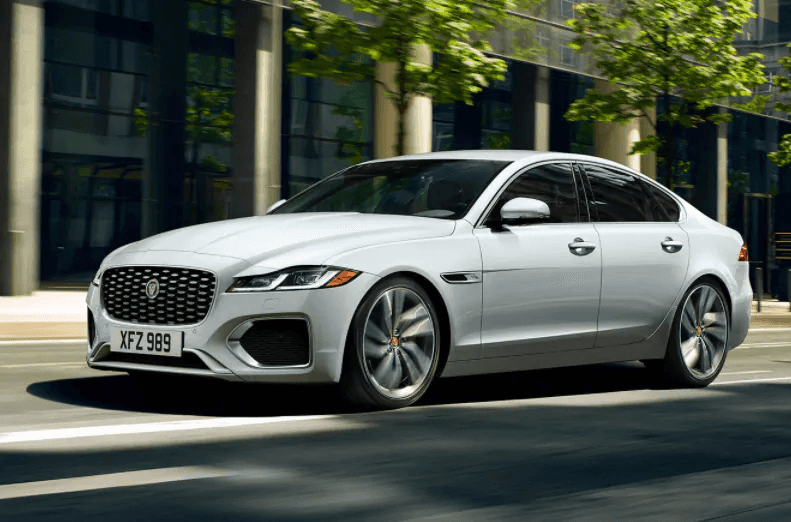 2021 Jaguar XF
BROUGHT TO YOU BY JAGUAR NORTH DADE
Are you ready to see what Jaguar is bringing to the 2021 model year lineup? You should know by now that it doesn't do well to ever underestimate this auto brand, and everything that it has to offer. The 2021 Jaguar XF comes out with an all-new interior, which adds luxurious materials, exquisite details, and an infotainment system that cannot be matched. You'll even get beautiful details like laser-etched speaker grilles, and open-pore wood. All of this to say, the 2021 Jaguar XF has never looked better, and luxury truly goes hand-in-hand with everything that it is going to be giving you. Our goal here is to tell you more about the power you'll find, along with the unique features, and the safety. Read down below for all of the information you need!
WHAT KIND OF POWER CAN I GET?
Let's just say, you should always expect the best out of the Jaguar XF. This is a vehicle that was built with power and sportiness in mind. That is why you'll be able to get two different turbocharged options, with both of them getting an eight-speed automatic transmission. The base engine is a turbocharged 2.0-liter 4-cylinder, which can produce up to 246 horsepower and 269 pound-feet of torque. You'll find this model with either rear- or all-wheel drive. You'll also be getting an intelligent CVVL system that works with variable cam timing technology. The other variant is a turbocharged 2.0-liter 4-cylinder, which outputs 296 horsepower. You'll be getting JaguarDrive Control, which offers Rain-Ice-Snow, Comfort, Dynamic, and Eco. We also highly recommend making use of Auto Vehicle Hold, which holds the brakes whenever the XF is stationary, until you press the accelerator.
CAN YOU TELL ME ABOUT THE CABIN DETAILS?
We already know that you are expecting a lot out of the Jaguar XF's cabin. Your standards are exactly where they should be, and they'll be matched thanks to all of the beautiful and driver-focused compartments that ensure that even the cockpit has what you need. At the heart of everything is an 11.4-inch HD touchscreen, which has an elegant curve that follows the same profile as the instrument panel itself. This touchscreen utilizes the Pivi Pro infotainment system, which offers a simplified menu to make everything easier than ever. You'll also love the interior lighting, the unique interior color choices, the front seats that are larger, along with being heated and cooled, and authentic finishes.
WHAT ABOUT THE EXTERIOR DESIGN?
Now that you've seen what the interior of the XF has to offer, and what's underneath the hood, it's time to see what has changed with the exterior. The grille itself has a mesh design that offers diamond detailing that is influenced by all of the heritage from Jaguar. You'll also get a Noble Chrome finish, for even more luxury. Another perk are all of the wheel designs that you can choose from, with one of them being a 19-inch five-spoke option with both Silver and Gloss Black designs.
2021 JAGUAR XF AT JAGUAR NORTH DADE
Have you learned everything you've wanted to about the 2021 Jaguar XF? We know that getting a new vehicle is a big deal, which is why we want to make sure you're as prepared and well-informed at possible. When you choose Jaguar North Dade, you're getting a dealership with sales professionals that really care. Stop by today and we would love to help you out!
MAKE AN INQUIRY