2021 JAGUAR F-TYPE MIAMI FL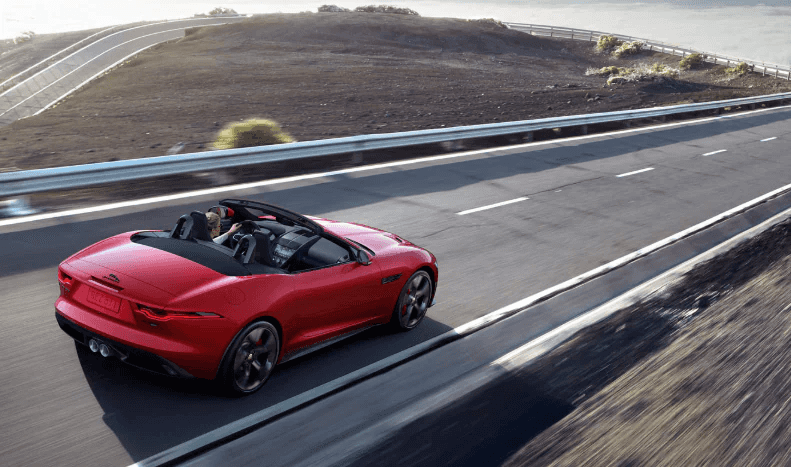 2021 Jaguar F-TYPE at Jaguar North Dade
Jaguar makes sure that their vehicles never once feel outdated or boring. That is why the 2021 Jaguar F-TYPE enters this model year with a huge refresh. This includes reshaping the trim level lineup, revising the suspension, adding in more power, and making sure that the grace and elegant styling that you're used to are even more prominent. This coupe will make you happy every single time that you get behind the wheel, especially once you turn the key and hear the engine start to hum. We want to give you the latest information on this stylish vehicle, and that's why, if you keep reading down below, you'll get all of the latest about what makes the Jaguar F-TYPE the next thing you could ever drive.
ENGINE PERFORMANCE
2.0-liter turbocharged 4-cyinder
WHAT ARE SOME OF THE DESIGN CHANGES?
Both the coupe and the convertible body types are getting the tweaks and restyle that you have been told about. The biggest differences are coming with the flowing front end, the redesigned LED headlights and taillights, and even the larger grille. When it comes to the headlights, they are more horizontally oriented, moving from their previous vertical positioning. The overall look is much more aggressive, as if it's always ready to race. Even the clamshell hood is getting on board with integrated vents and dramatic sculpting. You're even getting, beyond just Apple CarPlay and Android Auto, a reconfigurable TFT-screen gauge cluster. This gauge cluster includes sport-focused elements and unique graphics. One thing we really want to discuss is the available Premium Cabin Lighting, which allows you to better personalize what the interior of your Jaguar feels like.
WHAT ENGINES POWER THE F-TYPE?
Power is something that is just synonymous with Jaguar vehicles, especially one like the F-TYPE. The first thing to note here is that every Jaguar comes with an Active Sport Exhaust system. Beyond that, there are three different engines you have the option to choose between. The first one is a 2.0-liter turbocharged inline-4, which can produce up to 296 horsepower. The next available engine is a 3.0-liter V6, which generates 380 horsepower. The final engine we are looking at is a 5.0-liter V8, which delivers an impressive 575 horsepower. A few more fun aspects of this vehicle include available all-wheel drive, torque vectoring by braking, an electronic active differential, adaptive dynamics, and configurable dynamics.
WHAT SAFETY FEATURES ARE AVAILABLE?
Even after you look at the styling and the power, that isn't the only thing that the 2021 F-TYPE will give you. Safety and driver assistance technology are all standard and available in this stylish vehicle. Some of the features to look out for include a rear camera, lane keep assist, a blind-spot assist pack, park assist, traffic sign recognition, cruise control, a tire pressure monitoring system, a driver condition monitor, and emergency braking. Jaguar has thought of it all, and you will always feel comfortable and confident driving this vehicle.
FINAL THOUGHTS ON THE 2021 JAGUAR F-TYPE
You've been given an overview as to what the 2021 Jaguar F-TYPE has to offer you. As you can tell, this is a coupe with no weak points, and you will be able to get a coupe that is comfortable, powerful, and safe. Stop by our dealership here at Jaguar North Dade, and let us find you the perfect match!
MAKE AN INQUIRY