2021 JAGUAR F-PACE MIAMI FL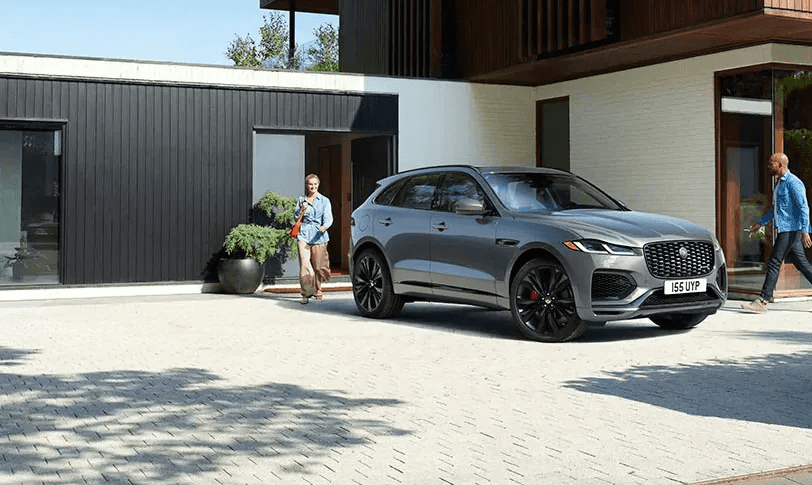 2021 Jaguar F-PACE Miami FL

BROUGHT TO YOU BY JAGUAR NORTH DADE
Jaguar never wants to settle, and when it comes to the latest model year, the Jaguar F-PACE is here to make a statement. We are here to talk to you about some of the unique changes that have happened, and some of the standard features that you can expect to find. We want to start with the fact that the 2021 F-PACE has received new exterior touches, the latest-generation Pivi Pro1 infotainment system, some new interior design choices, and a choice between different 4- or 6-cylinder engines. This F-PACE model is raising the bar for performance, technology, and luxury, no matter where you turn. Down below you can expect to find a more in-depth look about this SUV, and all of the features that you can find with it. Remember, this is a Jaguar, which means that power and comfort are guaranteed, no matter where you turn.
WHAT ENGINES COME WITH THE F-PACE?
The place that we want to start first is where people are most likely going to be the most interested. Underneath the hood is where the magic truly happens, and with all of the different models and configurations available, we know that there is a lot to go over. The first thing that we want to state is that all F-PACE models come standard with all-wheel drive, and an eight-speed automatic transmission. This consistency is key to the F-PACE's success. The base engine for this SUV is a 2.0-liter turbocharged 4-cylinder, which can produce up to 246 horsepower. Another engine that you might be interested in is a 3.0-liter supercharged V6, which outputs 335 horsepower and is a MHEV. The last engine configuration that we are looking at is a 3.0-liter supercharged six-cylinder, which can produce up to 395 horsepower. Power is no problem where Jaguars are concerned.
WHAT ARE SOME OF THE FEATURES I CAN FIND WITH THIS SUV?
It's easy to find out just how precise and dedicated the creators and designers of the 2021 F-PACE are by looking at the features that they are giving you. Beyond adding in a completely new infotainment system, they are also making sure that you get Android Auto, Apple CarPlay, a panoramic roof, automatic emergency braking, and lane-keep assist. Throughout the rest of the lineup, you are likely to find features like a navigation system, a heated steering wheel, leather interior, HomeLink universal garage-door opener, black roof rails, 20-inch wheels, SiriusXM satellite radio, a hands-free power tailgate, an active rear differential, and an adaptive dynamics mode. No matter the trim or model that you end up choosing, you are guaranteed to get an SUV that comes with all of the features you could ever need.
WHAT SAFETY FEATURES WILL I FIND?
There are two major safety features that come standard with the F-PACE that we want to go over. The first of these is automatic emergency braking, which alerts you if a frontal collision seems to be imminent. You will be given visual and audible warnings, and the brake system will apply the brakes to avoid or lessen the accident. Another system is lane-keeping assist, which makes sure that your vehicle doesn't wander, especially while on the highway. You might also want to learn more about driver-condition monitor, which looks for signs of drowsiness is the driver.
2021 JAGUAR F-PACE INVENTORY AT JAGUAR NORTH DADE
We've given you all of the information we know about the 2021 Jaguar F-PACE, and hope you'll take the time to stop by our dealership and see these models in person. The new exterior changes are exciting, and we're incredibly happy about the updated infotainment system. When you drive a Jaguar, you get power, luxury, and all of the latest technology. We hope to see you at Jaguar North Dade!
MAKE AN INQUIRY